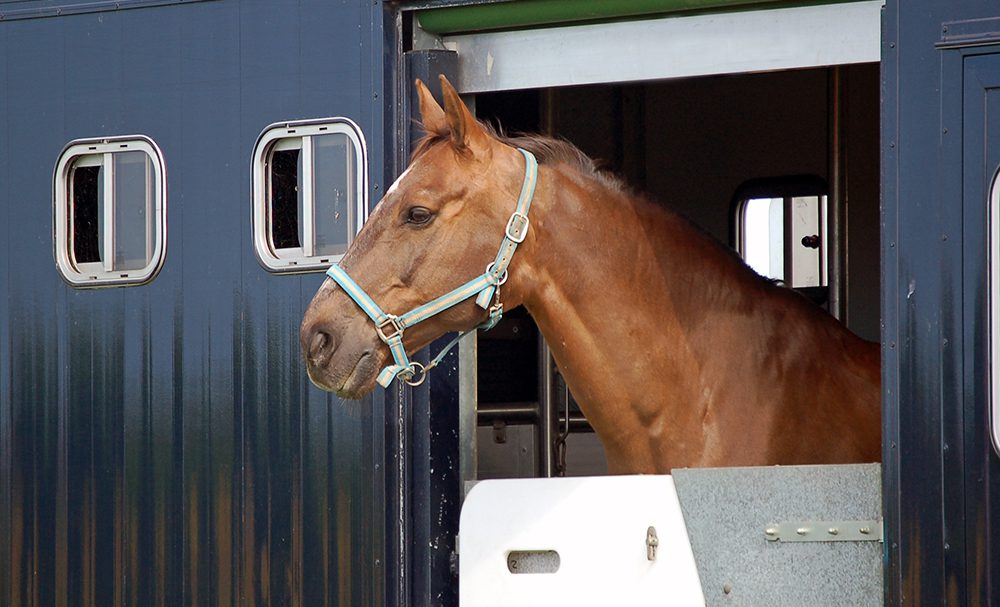 All About Extended Equine Certificates of Veterinary Inspection (EECVIs)
Tuesday, December 1, 2020
12:00 p.m (CST)
This program has been approved for one hour of continuing education credit in jurisdictions that recognize RACE approval.
About EECVI 6 Month Horse Health Certificates
In recent years, state animal health officials recognized a need for a national program that allows equine owners to move with ease, while ensuring animal safety and traceability.
GVL worked closely with state veterinarians to develop a streamlined digital solution for the program, and launched Extended Equine Certificates of Veterinary Inspection (EECVIs) through its platform on January 1, 2019.
Equine practitioners and owners now have an easy solution for compliant travel with horses in multiple states. EECVIs function the same as regular health certificates, but allow horse owners to move for up to six months.
Many states require a current Certificate of Veterinary Inspection (CVI), also known as a health certificate, for traveling within and to their state with animals. Some state animal health departments allow the option of a six-month health certificate, as long as official ID requirements are met.
There are three forms of official ID accepted for an EECVI, and each state has their own rules for what forms are accepted:
Current Equine Infectious Anemia (EIA) test (photo Coggins or EIA test accession number);

Lifetime brand inspection;

Microchip.
Through the GVL software platform, veterinarians can create an EECVI online, submit it to their state animal health official digitally and provide owners with online access to retrieve their travel permits anytime.
The states that are participating in the new EECVI program at this time include: Alabama, Arizona, Arkansas, California, Florida, Georgia, Idaho, Kansas, Kentucky, Louisiana, Maryland, Minnesota, Missouri, Mississippi, Montana, Nevada, New Mexico, New York, North Carolina, Oklahoma, Rhode Island, South Carolina, South Dakota, Tennessee, Texas, Utah, Vermont*, Virginia, Washington, West Virginia and Wyoming.
Additional states have expressed plans to participate in the future, but are not able to at this time due to the requirement of a legislative rule change period. We will share information as additional states join the program in the future.
If you have questions about your state participating, please contact your state animal health official. Contact information for each state may be found on GVL's animal health regulations contact page.
*Vermont only participates May 1 – October 31.
EECVI Participating States
Veterinarian EECVI Training
See the entire EECVI process, from start to finish, with the GVL platform. EECVIs function the same as regular health certificates, but allow horse owners to move for up to six months.
State animal health officials: watch this overview of EECVI permits and travel settings in the GVL platform.