Health certificate headaches?
We have the cure.
There's a painless way to complete digital health certificates with the GVL platform, cloud-based software that takes the guesswork out of state movement requirements.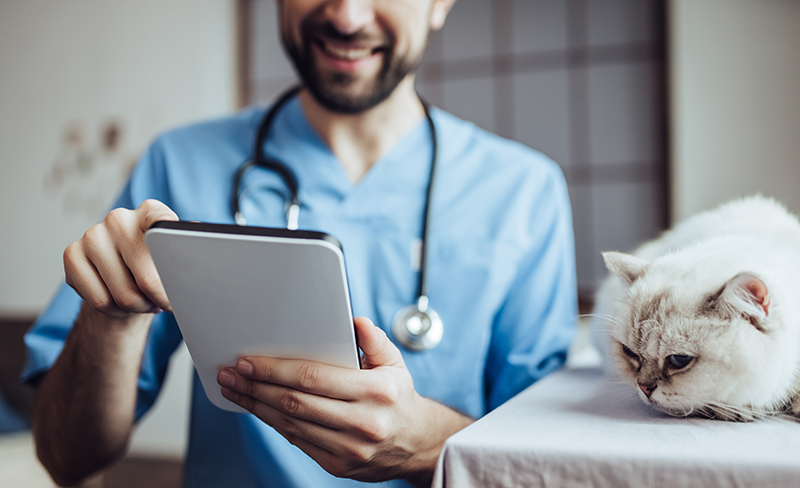 Don't miss our special offers at the Pacific Veterinary Conference – booth 231
Visit GVL at PacVet booth 231 to:
See how to do a health certificate in under a minute
Learn about the changing state requirements for animal movement
Find out how thousands of veterinarians save time with GVL
Plus, select your free gift.
Tell us a little more about yourself and we'll send you everything you need to know about fast, easy digital health certificates (plus a gift).
5 Resources You Need for Summer Travel with Pets
Summer's here and that means people are taking more trips, often traveling with their pets. While we all enjoy the nice weather, this time of year can present certain challenges for veterinarians and animal health professionals. A prime example: a client calls while on the road and needs a copy of their health certificate right away.
We're summarizing our most helpful tips and current information to help you prepare for the influx in client services, and help make these challenges less of a problem for you when they do arise.
Help ensure your clients' travel plans go smoothly this summer by making sure you know all of these tips — there's even some resources you can share with them.
See how easy it is to create CVIs in GVL
Digital Animal Health with GVL
Our fully staffed GVL customer success team offers continuous help, training and support that is unmatched by alternative solution providers.
Customer Support
(515) 817-5704
gvlsupport@globalvetlink.com
Hours:
Monday-Friday, 7:00 a.m. – 7:00 p.m. CST; Saturday 8:00 a.m.-12:00 p.m. CST