Peace of Mind Software for Veterinary Professionals
Join the thousands of veterinarians, vet techs and animal health practitioners who save time with GVL's cloud-based platform for animal health and movement documents.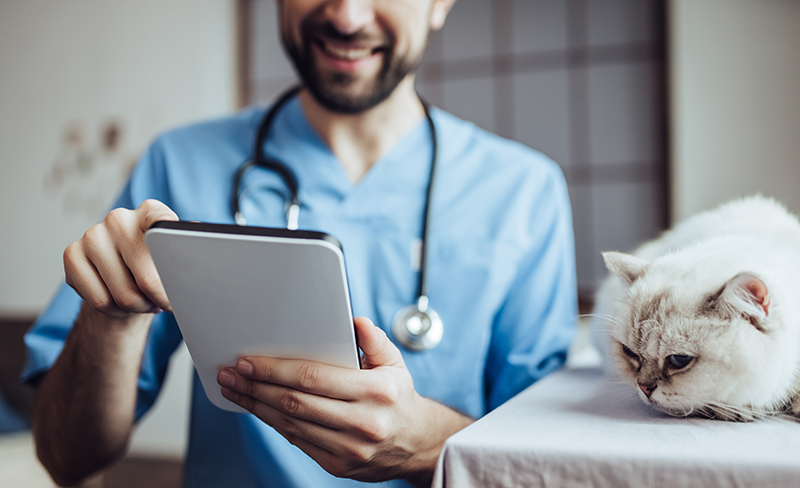 The most comprehensive platform for animal health and movement regulatory compliance.
No monthly minimums or subscription requirements
Unlimited users accounts for veterinarians and staff
Built in movement rules and compliance checks
Digital Animal Health with GVL
International Pet Movement
Ensure your clients have everything they need for international travel with their pet.
Health Certificates (CVIs)
Don't waste time figuring out state movement rules, let GVL do it for you.
Rabies Vaccination Certificates
More digital pet health records and documentation in one platform.
MyVetLink Animal Owner Account
Provide your clients with an online account for 24/7 access to their certificates and records.
Veterinary Feed
Directives (VFDs)
Streamline VFD management and communication.
Veterinary Prescriptions
Simplify your prescription process and standardize your formatting.
For Sale Documents
Provide an easy-to-use, streamlined solution for intrastate sale documents.
Swine Diagnostic Results and Analysis
Consolidate veterinary diagnostics from multiple labs and analyze the results with robust charting features.
Want to see how the GVL Platform works?
See how easy it is to complete and share GVL digital health certificates, EIA Coggins tests, veterinary prescriptions, Veterinary Feed Directives (VFDs) and more online animal health records. Contact us today for a demo of the GVL system. 
At GVL, we strive to provide education and awareness to the industry on relevant topics – from new regulations affecting animal health to solutions for helping ease interstate movement of animals. We facilitate webinars with thought leaders from the industry, often providing AAVSB RACE continuing education to help veterinarians and their staff meet their needs.
Sign up for our email list to be notified of future webinars.
The GVL Customer Success Team is available every day from 7:00 a.m. to 7:00 p.m. central time. Email the team at gvlsupport@globalvetlink.com.
Training Sessions
Join a live training session with the support team, or request a training session for your team.
Help Center
Explore the GVL help center for training materials, frequently asked questions and helpful resources.
Videos
View in-depth training sessions or brief demo tutorials on GlobalVetLink's video playlist.
Happy Thanksgiving from the GlobalVetLink team! We hope you have a wonderful holiday spent with family and friends.
GlobalVetLink has compiled a helpful list of what you need to know before traveling with your pet this Thanksgiving!
GlobalVetLink highlights the top domestic and international destinations traveled to by canines and felines each month!