GlobalVetLink Executive Leadership Team
Gary Ambrosino
Chief Executive Officer
Jeff Franklin
Chief Information Security Officer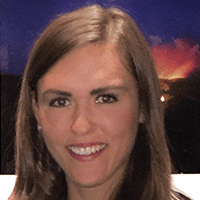 Kara Eichman
Chief Financial Officer
Michelle Owen
Vice President of Operations & Success
Steve Adamson
Chief Technology Officer
Stacey Noe
Director of Product
Becca Haugland
Director of Marketing
GlobalVetLink Customer Success Team
Payton Remiger
Sr. Customer Success Representative
Megan Starbuck
Account Manager
GlobalVetLink Customer Support Team
Megan Stockman
Customer Support Representative
Chelsea Payne
Customer Support Representative
Natelie Moody
Customer Support Intern
Maggie Vogl
Customer Support Intern
Daytona Fortney
Customer Support Intern
Karly Boettcher
Customer Support Intern
GlobalVetLink Board of Directors
Nimay Mehta
General Partner, Lead Edge Capital
Nimay is a General Partner at Lead Edge Capital and has been responsible for sourcing and evaluating investment opportunities for the firm's private equity funds. He has led or co-led Lead Edge's investments into BlaBlaCar, Clearscore, Delivery Hero, Drilling Info, Ensighten, iParadigms, Marketo, Mindbody, Uber, Spotify and Viva Real. Additionally, Nimay is on the Board of Directors for Clearscore. Prior to joining Lead Edge, Nimay was on the investment team at Insight Venture Partners. Nimay graduated from Harvard University with an A.B. in Economics.
Paul Bell
Operating Partner, Lead Edge Capital
Paul is the former President of the Global Public and Large Enterprise division of Dell. This business unit generated half of Dell's revenues and provided technology solutions to corporations and public sector clients around the world. Paul was an executive with Dell for over 15 years and ran multiple business units across the world. He is currently on the board of directors of two other Lead Edge Capital portfolio companies, Toast and Kapost, and he also was an advisor to Lead Edge's previous portfolio company, Xamarin, prior to its acquisition by Microsoft in 2016. Paul received an M.B.A. from the Yale School of Organization and Management and Bachelor's degrees in both Fine Arts and Business Administration from Pennsylvania State University.
Brian Lobdell
Associate, Lead Edge Capital
Brian joined Lead Edge Capital as an Associate in 2017. Prior to joining Lead Edge, Brian was an Analyst at JMI Equity, where he focused on sourcing and evaluating investment opportunities in the enterprise software sector. Brian graduated from Amherst College with a B.A. in Psychology.