Join us for insights and tips on international pet travel!
---
International Pet Travel 101 (1 hour CE)
Wednesday, March 29th, 2023
12:00 p.m. (CT)
Uncertainty around international travel with pets has led to fear and stress among animal health professionals and their clients in the US.
In this webinar, Dr. Nelva Bryant provides insights into international travel with pets, discusses the challenges of international travel, outlines the complex requirements involved that vary by country, provides suggestions to prepare clients for international travel, and demonstrates solutions that can ease the process.
Join this webinar to learn about:
Insights and tips for preparing for international travel with pets.
Challenges and regulations for international pet travel and how they vary by country.
Preparation for and solutions to streamline the international pet travel process.
Content authored and created by GlobalVetLink Expert Council Member, Dr. Nelva Bryant, President & CEO of When Pets Fly, LLC (www.whenpets.com)
---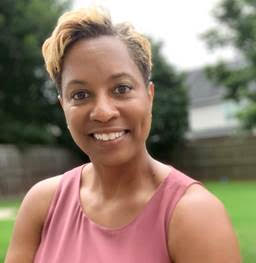 Presenter
About Dr. Bryant:
Dr. Bryant's veterinary career is not typical.  Upon graduating from veterinary college, she was torn between small animal clinical practice and veterinary pathology.  After being in clinical practice for one year, she decided to take steps toward becoming a veterinary pathologist.  She obtained additional veterinary pathology training and then joined the US Army for three years.  She then transferred to the US Public Health Service and held numerous positions related to animal and public health.  To further advance her skills, she completed an MPH degree through the University of Iowa MPH for Practicing Veterinarians program.  Upon retiring, she has been employed by Delta Air Lines as their industry first in-house veterinarian to review and revise policies related to the transportation of live animals.
Along her career pathway, Nelva obtained a unique skill set. Her knowledge of veterinary pathology, infectious and zoonotic diseases, veterinary public health, CDC's dog importation regulations, international and national animal transportation regulations, and airline live animal transportation policies have made her an expert in the field of animal transportation.  As a consultant, she shares her observations at veterinary conferences and via webinars.  She also serves on numerous council/advisory boards.
Specialties: International and domestic travel of companion animals, CDC's dog importation regulations, infectious and zoonotic diseases of animals, veterinary public health, animal welfare, veterinary consulting, and preventive veterinary medicine.
---
Offer Compliant Pet Travel Services
Interested in offering international and domestic pet travel services but not sure where to start?
If you have clients traveling with cats, traveling with dogs internationally, traveling with dogs to Hawaii, or traveling to other domestic destinations, GlobalVetLink is the perfect solution for creating compliant health certificates for pet travel.
Check out these free eBooks to discover how pet travel can drive clinic revenue and how to price your services!
Getting Started with IHCs
This eBook has all the essential details you need to efficiently create 100% compliant travel documents for your patients. Included are step-by-step guides and solutions that can create IHCs in under 5 minutes.
How to Use Pet Travel to Drive Clinic Revenue Growth
Download this free eBook to read about trends in pet travel and discover how to leverage the growing pet travel industry to drive clinic revenue.
---
This program is approved for one hour of continuing education credit in jurisdictions that recognize RACE approval.