The GVL team is looking forward to the annual AASV Annual Meeting.
Visit us at Tech Table 65 and check out these Industrial Partners Presentations.
AASV Annual Meeting
GVL – Tech Table 65
March 7-10, 2020
Atlanta, GA
Learn more: aasv.org
March 9th, 9:00 a.m. – 5:00 p.m.
March 10th, 8:00 a.m. – 12:00 p.m.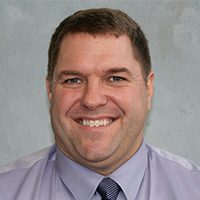 Compliance and efficiency in swine health documentation
Chris Rademacher, DVM
Industrial Partners Poster 65
Location: Grand Hall West (Lower Level 2)
Sunday, March 8 12:00 – 5:00 pm
Monday, March 9 8:00 am – 5:00 pm
Authors present from 12:00 – 1:00 pm
VFD inspections update: education to enforcement
J. Tyler Holck, DVM
Industrial Partners Session #3
Location: Centennial III (Lower Level 1)
Sunday, March 8
1:45 p.m.
Learn more about the AASV Annual Meeting and view the program at aasv.org.
Dr. Rademacher and Dr. Holck are both members of GVL's Expert Council.