Easy. Accurate. Accessible.
As government regulations become more prevalent in the animal health industry, we continue to develop digital animal health and movement solutions that help ease the stress of compliance.
Digital Animal Health Compliance Solutions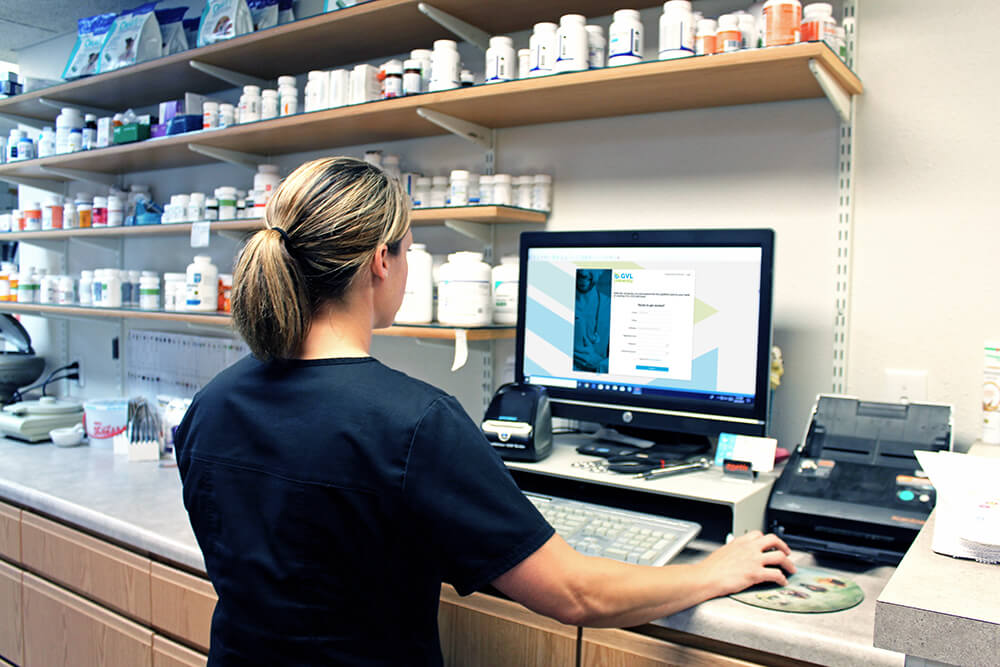 "
GVL customer service is fantastic. They are so nice and always find a way to help. We try hard to provide that same level of care and support to our own clients.
Gayle Spelman, RVT
Thomasville Animal Hospital
Not only do our customers get their final certificates a lot faster with GVL — sometimes the next day — but they also always have their certificates when they need them. If a customer does call in and needs a copy of their certificate, all we have to do is pull it up on our phone and hit send and they get it right away.
Stephanie Fluitt, Frank L. Fluitt, DVM
As a veterinarian who uses GlobalVetLink on both the small animal and equine platforms, I love the ease and efficiency of the program. GlobalVetLink has cut down on countless hours of paperwork allowing me to be more attentive to my patients as well as enjoy my off time (instead of drawing Coggins photos after hours). I appreciate being able to access the program at any time, making Farm Calls a breeze. Importantly, the GlobalVetLink team is constantly updating the system and accepting feedback to better help veterinarians and staff.
Dr. Katie Johnson
Family Friends Vet
A lot of our clients are really interested in EECVIs and have been requesting them. The new format works really smoothly, and the clients can just log in and enter their trip information as needed.
Dr. Cooley
Thomasville Animal Hospital
Amazingly easy, walks you through step by step, I know there's help if I need it, you can do this!
Dr. Deborah Breitstein
Animal Health Care of Marlboro
Partners
GlobalVetLink Compliance Assistant
The GlobalVetLink Compliance Assistant is a comprehensive platform designed to streamline animal health compliance for all veterinary practices. The intelligent Compliance Engine automatically verifies all certificates are compliant with the most current regulatory requirements.
The GlobalVetLink Compliance Assistant features SmartEngine™ technology with a built-in regulatory checker that automatically makes sure your documents are compliant with the most recent regulatory requirements.
Create compliant and accurate health certificates, VFDs and more in under 5 minutes with the step-by-step wizard.
Easy
GlobalVetLink's Compliance Assistant software provides a step-by-step compliance document builder. Create complex compliance documents in under 5 minutes.
Accurate
Always-up-to-date software supported by the integrated compliance engine makes sure your documents are always compliant with ever-evolving regulations.
Accessible
Digitally store, save, and share compliance documents in the SOC 2 Compliant GlobalVetLink Compliance Cloud. Easily transfer records to labs, clients, and health officials.