Valid, compliant animal health and movement documents with one platform.
Interstate Travel and Movement Compliance for Cattle
Presented by Dr. Amanda Price, Utah Assistant State Veterinarian
March 24, 2021 at 12:00 p.m. CDT
Quickly create, submit and result digital EIA / Coggins tests with one platform.
See our most recent updates and new features to streamline EIA testing even more.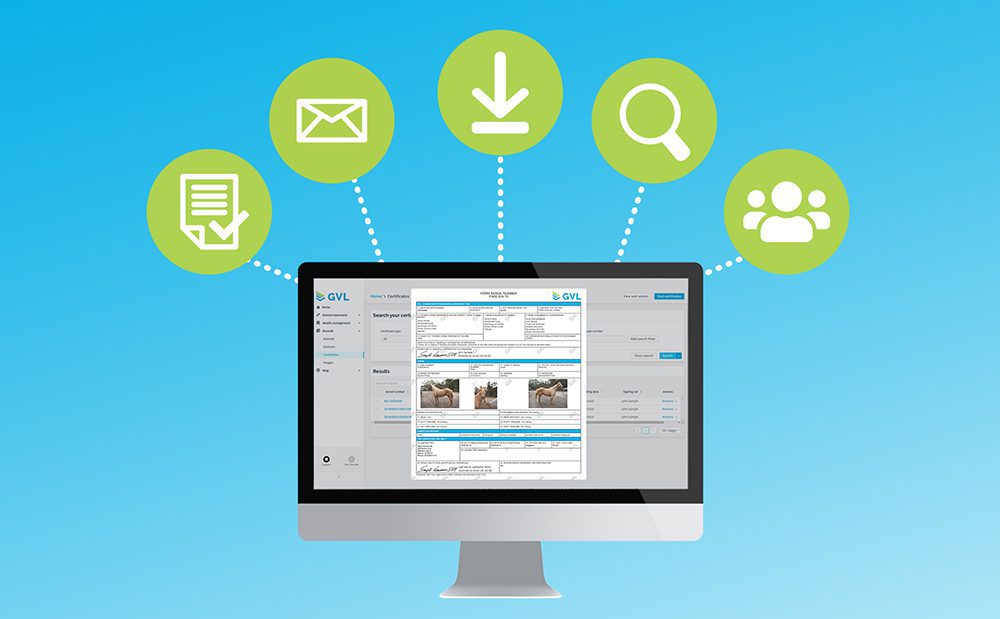 Six-month horse health certificate program now includes IndianaEquine owners in Indiana have a new paperless option for interstate travel with their horses, as the state now accepts Extended Equine Certificates of Veterinary Inspection (EECVI). By allowing the use of...
read more
Your time is precious. Don't waste it on paperwork.
Keeping Clients Connected
Animal health information is always within reach with GVL's MyVetLink owner account and app.
Want to get started with MyVetLink?
Ask your veterinarian to help you sign up for MyVetLink as an animal owner or trainer, stable owner, transporter, show official, etc.
Already have a MyVetLink account?
For help with common questions, like resetting your password or viewing animal records, explore our MyVetLink Help Center.
The GVL Customer Success Team is available via chat, email or phone every day from 7:00 a.m. to 7:00 p.m. central time. Call 515-817-5704 or email gvlsupport@globalvetlink.com.