Planning your Hawaii pet travels can be a laborious task… We're here to help! GlobalVetLink has helpful tips guaranteed to make traveling to Hawaii this year that much easier! Both pet owners and veterinary clinics can benefit.

Download the complete guide at the end of this post for more information on pet travel to Hawaii - with shareable social media graphics!
---
Hawaii Pet Travel: Tips for Pet Owners
Avoid Hawaii animal quarantine and ensure that you have all of the documentation you need to ensure successful pet travels to Hawaii. GlobalVetLink is here to help with valuable tips for your next vacation.
Start Planning Early: Due to Hawaii's rabies-free island status, entry requirements for pets are complex and very strict. If you are thinking about traveling with your pet to Hawaii, start working with your veterinarian months in advance to guarantee smooth sailing!
Microchip Now! Microchipping pets has become a standard practice across the United States; however, if your beloved pet is not microchipped, you will need to do so before traveling. The microchip date must be before any tests or treatments, so the earlier you can microchip your pet, the better.
Rabies Vaccination is a Must: Because of Hawaii rabies vaccine requirements due to Hawaii's rabies-free status, all pets entering the state must have not one but at least two rabies vaccinations. Making sure you have copies of your pet's two most recent rabies vaccination certificates to provide to your veterinarian during your pet's health check will help simplify and speed up the process.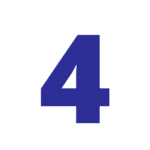 Rabies Antibodies Test: Also known as a FAVN test, the Rabies Antibodies Test is required to prove that your pet has built up enough of the rabies antibodies in their system prior to entry. Testing labs are currently extremely overwhelmed with lab tests, and turn-around times for tests can be up to 2 months. Fortunately, FAVN test results are good for three years. If there is any thought of traveling to Hawaii with your pet in the future, getting a FAVN test now could save some stress later on.
Avoid Hawaii Pet Quarantine: Wondering "How to get a dog to Hawaii without quarantine" - or "How can I avoid pet quarantine in Hawaii"? Paperwork, including all required tests and treatments, must be completed and sent to the Hawaii Animal Quarantine Station within a set amount of time before the pet's arrival. If this is not completed within the timeframe, your pet will be subjected to a mandatory quarantine at your expense. Planning ahead and communicating with your veterinarian will help ensure your pet is not subjected to this costly process.
Neighbor Island Inspection Permit (NIIP): If you are traveling with your pet to a neighboring island (Maui-Kahului, Kauai-Lihue, or Hawaii Island-Kona), you must obtain a NIIP before departure. A valid, printed Neighbor Island Inspection Permit is required to board the aircraft and must accompany the dog or cat on the aircraft.
Hawaii Pet Travel: Tips for Veterinary Clinics
Want to help your clients flying pets from Hawaii to the mainland and back? Here are 6 critical Hawaii pet travel checklist tips to make for a smooth and successful process.
Know the Entry Program: The entry program that the pet owner selects dictates the requirements, quarantine timelines, and fees for the pet to travel.
The Destination Island Matters: Documentation must be sent to the Hawaii Animal Quarantine Station prior to bringing pets to Hawaii, and within a set period of time. The set period of time the documents must be received is determined by the airport the pets are arriving at.
Honolulu Airport:

at least

10 days before

arrival

Kahului, Kona or Lihue:

at least

30 days before

arrival
Rabies Antibody Test Requirements: The rabies antibody test must be a FAVN test. Hawaii does not accept an RFFIT test. The FAVN test must be completed at one of the Hawaii-approved labs: Kansas State University, Auburn University, or DOD Food Analysis & Diagnostic Laboratory in Texas. Make sure "Hawaii" is listed as the Destination on the FAVN lab submission form. Pets owners do not need to present a hard copy of test results to the Rabies Quarantine Branch, as the lab will send results directly if "Hawaii" is listed as the destination on the lab submission form. The microchip number must be included on the blood test results. Ensure to include it on the lab submittal forms when submitting the blood sample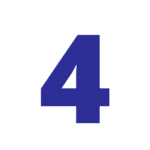 Rabies X 2! Hawaii requires the submission of the two most recent rabies vaccination certificates. The two vaccinations must be administered more than 30 days apart. However, it is ok if there is a lapse in time between the two vaccinations as long as the pet has a passing FAVN test (0.5 IU/ml)
Microchip Required: All pets entering Hawaii must be microchipped, and the implant date must be prior to the blood draw date for the FAVN blood test.
Scheduling Your Appointments: The pet's health check and the administration of the tick treatment should be done within 14 days of travel. After the appointment, make sure to provide the pet parent with a printed copy of the Hawaii Health Certificate of Veterinary Inspection (CVI), which is included in the Hawaii Pet Travel Pass. The CVI must be presented by the pet parent upon arrival in Hawaii.
---
Fill out this form to download the complete Hawaii Pet Travel Tip guide with shareable social media graphics!
You told us Hawaii pet travel documents were challenging to create. We brought you a solution.
Simplify your Hawaii pet travel appointments and get started with GlobalVetLink today!