MyVetLink Animal Owner Account
Access Animal Health Documents Anytime
With a GVL MyVetLink account, animal owners never need to worry about losing animal health documents again
Easy, instant online access to animal health documents and information
Quick, responsive messaging to request service from veterinarian
Look up interstate movement requirements for compliant travel
Download certificates for offline storage

 
Introducing the MyVetLink App
Available for download in the App Store and on Google Play
MyVetLink provides animal owners with instant online access to their digital health documents, including Certificates of Veterinary Inspection (CVIs) / health certificates, Equine Infectious Anemia (EIA) "Coggins" tests, Veterinary Prescriptions, Veterinary Feed Directives (VFDs), and GoPass® 6-Month Equine Passports. Just login to your MyVetLink account, download your pdf certificates and print!
To join MyVetLink as an animal owner or agent (trainer, stable owner, transporter, show official, etc.), ask your GVL® veterinarian to grant you access using your email address.
To find a GVL vet near you, use our Find-A-Vet search. If your vet is not listed, ask them to subscribe to GVL, or contact us to let us know the clinic name, contact and location.
Still have questions? Visit these helpful resources online:
Our Customer Success Team is always ready to help.
Call: 515-817-5704
Email: gvlsupport@globalvetlink.com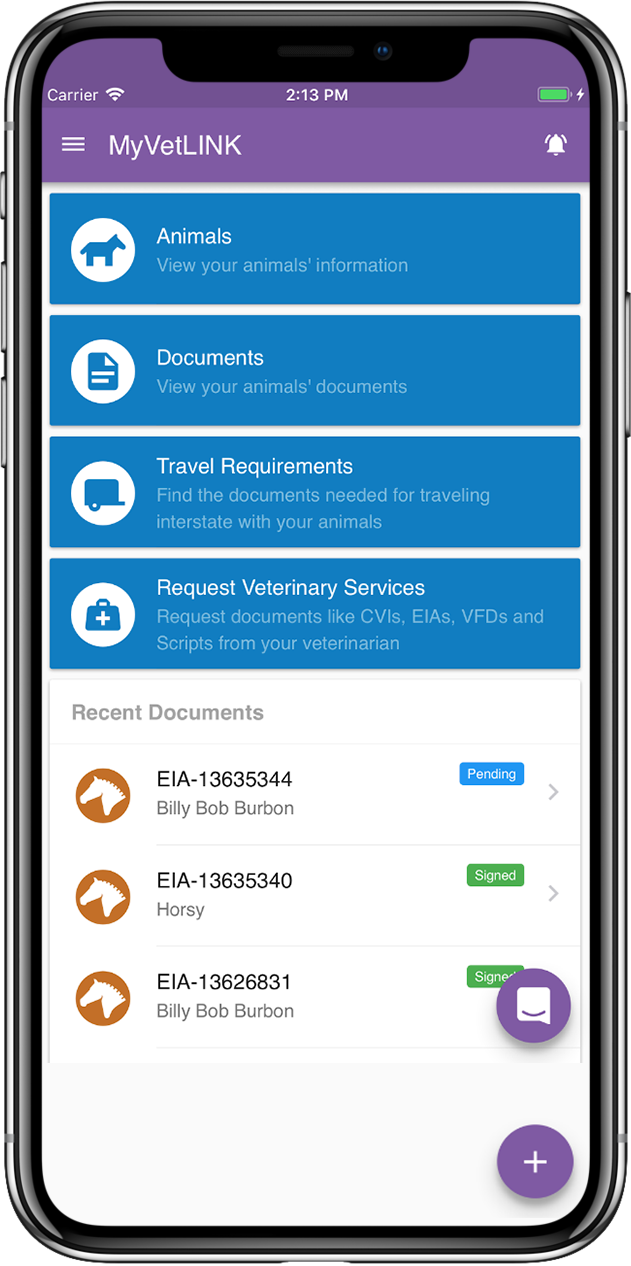 See how a MyVetLink animal owner account works
Explore our helpful resources, FAQs and informational articles in our help center.