With the GVL software platform and apps, veterinarians have a comprehensive solution for animal movement and travel, disease testing, antibiotic oversight, diagnostic results and analysis, client communications and more.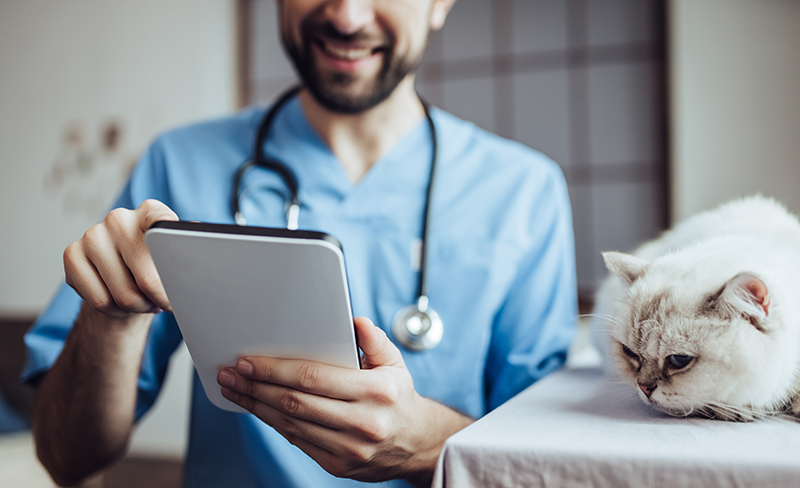 Thousands of veterinarians save time with GVL's web-based software, reducing errors and compliance issues, retaining client and animal information in a searchable account, and simplifying communications with customers.
Digital Animal Health with GVL
Want to see how the GVL Platform works?
See how easy it is to complete and share GVL digital health certificates, EIA Coggins tests, veterinary prescriptions, Veterinary Feed Directives (VFDs) and more online animal health records. Contact us today for a demo of the GVL system. 
Do more from anywhere with GVL's free HorseSync app and the MyVetLink animal owner app.
At GVL, we strive to provide education and awareness to the industry on relevant topics – from new regulations affecting animal health to solutions for helping ease interstate movement of animals. We facilitate webinars with thought leaders from the industry, often providing AAVSB RACE continuing education to help veterinarians and their staff meet their needs.
Sign up for our email list to be notified of future webinars.
GVL is your partner for international travel with cats and dogs. Coming soon: simple international pet movement without the worry, provided by the industry leader in easy digital health certificates. GVL's international pet movement solution will provide users with...
Have questions or want to learn more? Explore the GVL help center for informational articles, useful resources, Frequently Asked Questions and find what you need. You can also contact our customer success team.